2019 Royal Blue Alcott 'License to Learn' Tie Dye Tee shirt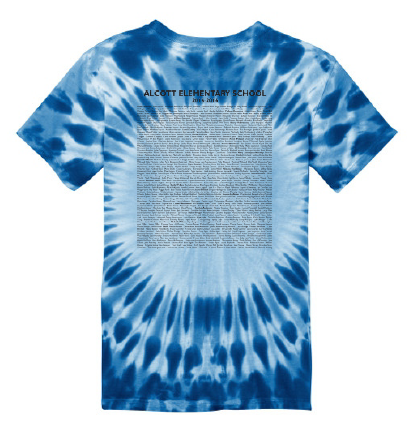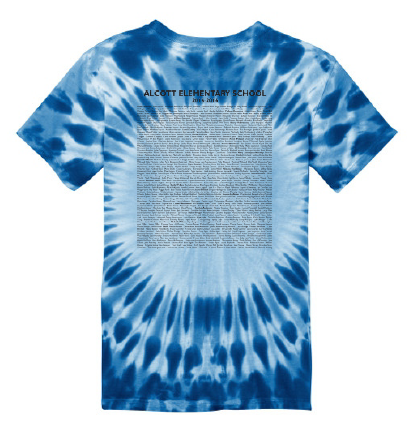 sold out
2019 Royal Blue Alcott 'License to Learn' Tie Dye Tee shirt
Not to be missed! The Year End Alcott Shirt is a keepsake for years to come. All Alcott Student Names (by grade/by teacher) are listed on the back, as well all Alcott Staff!
Fun to wear on Alcott Shirt Day in June!
Please see samples in Alcott Main Office for proper fit.
100% cotton